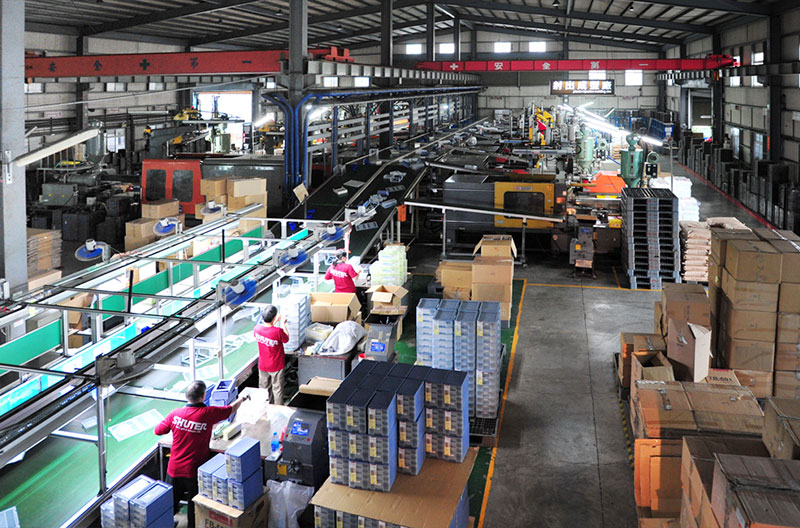 Equipment
At livinbox, we are always thinking about how we can improve efficiency, increase production capacity and stabilize product quality. All with less wastage of materials and energy.
---
By using highest grade, virgin materials, continually upgrading our machinery, and investing in emerging technologies, we can pass these innovations onto our customers in the form of tangible cost-saving benefits.

livinbox currently has more than 4,000 plastic production molds–a number that we continue to add to every year–and a range of fully automatic injection molding machines capable of processing 100 to 1,000 tons of material. These machines run 24 hours a day across three shifts.

In 2018, livinbox added three leading-brand TOYO Si-850-6 / L750D injection molding machines to enlarge our plastic injection line production capacity of injection lines. In 2019, we invested in a Bystronic ByStar Fiber 3015 F6000 laser cutting machine, which combines unbeatable productivity with industry-leading cutting speeds. With maximum flexibility, it allows for large volume production runs or spontaneous customer orders.

Let us craft the ultimate plastic storage products for your market. Contact our sales team today to discuss your OEM / ODM projects.
Equipment and Facilities
Production
Injection Molding Machine
TOYO Fully Electric Injection Molding Machine
Punching Machine
Automatic Punching Machine, NCT
Fiber Laser Cutting System
CO2 Welding Machine
Assembly Lines
EDM
Milling Machine
Lathing Machine
Quality Control - Test Equipment and Facilities
Thickness Gauge
Plug Gauge
Angle Gauge
Pencil Testers
HunterLab ColorFlex
Tension Meter
Melt Flow Index Tester
Tensile Testing Machines
Mechanical Impact Tester
Impact Specimen Angle Cutting Device
Facilities